A big cheery wave to Sian and all my fellow Monday friends! And bowing my head in prayer and sorrow with France. I hope none of you have been directly impacted by this horrible event (other than to be as outraged and upset as most of us are)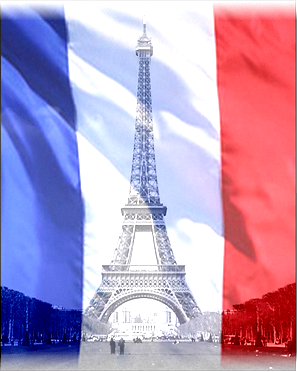 Friday night saw the arrival of an email calling an emergency union meeting on Monday after work...but no explanation why.
Not the best start to a weekend! Emails then bounced around for the next few hours until a little more information was given which eased our minds. Watching Children in Need helped take my mind of it too.
Some of us found it quite annoying that we were being kept in the dark about things that involved us. Thankfully it has been cleared up a little... although there are some difficult decision that will need to be made tonight.
And I will be in a meeting with a parent - but have put my views on paper (*well email*) to be shared.
I need to add that I am OVER being stressed by the emails and enjoyed the vast majority of the weekend, because you have proved yourselves to be a kind, warm-hearted and caring bunch of people that I now consider to be friends.
My darling husband volunteered to collect our sons at about 10.30pm. They had been on a school trip to the Rugby Championships Cup between Leicester Tigers and Stade France.
I also got a second attack of the sneezy-coughs Friday night into Saturday. I am not 'properly ill' but seem to have an annoying cold that flairs up for a day and then disappears again. And annoyingly those flair up days seem to be weekend ones!
We did the usual Saturday shop - and couldn't resist these
In the afternoon my Mum, Dad, Sister and Brother-in-Law popped around for a visit. My Mum brought these (she's an amazing cook). The cake is strictly for the children (unless no one is looking!)
At about the same time as we were expecting everyone to turn up my son announced he was meeting a friend. The heavens choose that point to open and so he asked if they could come here. (I can't believe he thought he needed to ask!)
He straightened the games room a bit - and I suggested he vacuum the settee (since the cat sneaks on there when no one is watching).
Turns out there was a missing 'girl' in front of the friend bit. If I had know I would have put on a better top and redone my hair. She stayed for tea but we let them have the dining room (complete with drying washing) and we ate in the lounge.

At one point we were going out the front door and in through the back to avoid keep walking through the room they were in (extensions do that to room layouts). As it got colder, wetter and darker he had to put up with my husband going through to cook tea.
Sunday was a really lazy day. Actually it wasn't, I did quite a bit of school prep and admin work but it feels like I'm lazing because I sit in the lounge using a laptop.
We enjoyed being able to watch the whole of a Grand Prix. Good grief Lewis, stop being so sulky!
*loved Alonso's deckchair protest on Saturday though*
We had Sunday lunch this week (normally we eat it in the early evening so it's 'just' a Sunday roast). With the dark afternoons *never mind evenings* it felt like the evening went on forever - quite welcome actually on a Sunday.
Then, as usual, it was Countryfile, the Strictly Results show and Antiques Roadshow before heading off to bed.
Hope yours was a stress-free weekend, and wishing you a wonderful week too,
thank you so much for visiting me
Louise x