Monday again - where does the weekend go? Waving to

Sian

over at From High in the Sky, who kindly started this adventure for us all.
Well it was a weekend of busy and calm, lots of people and just us, visitors at short notice and visitors cancelling, lots of energy and feeling tired, but always one of being good.
Saturday involved the usual waking up at 5.30am - how come 6.15am is so difficult Monday to Friday but Saturday finds me awake WELL before this time? It allowed some me time before a drive to Chesterfield, which is where my hairdresser has moved to. It's about 20 miles away but is such a beautiful town that I am more than happy to drive there.
*Notice that my hair is back to its typical colour. It doesn't matter what colour I have it done, by the next cut it is back to a reddish brown. Happily the blonde bits stay blonde!*
My daughter loves Chesterfield more than I do - I think that might be because it has a huge Primark, a H&M, Claire's, Wilko's, Savers and more. Needless to say whilst I was having my haircut she was visiting most of these places!
In celebration of pollinators, outside 'The Crooked Spire' church.
And here is the said crooked spire.
Not long before we left my Mum phoned to say that as my sister was planning on popping by our house (news to me!) she and my dad would also be coming around, and could I pick up some cakes from M&S. I got a Walnut and Coffee cake (OH's favourite), a gooey Chocolate Cake, a tea-time selection (2 each of Bakewell tart, Blackcurrant Sundae and Apple Pie) and a pack of 4 Egg Custards. They were yummy and between 9 of us we ate them all!
It won't be news that the girl child bought a T-Shirt, slipper socks and a couple of school pens. I then had to buy her some pyjamas, tights, touch screen gloves and a pair of (cheap occasional wear) boots!
The slipper socks
On the way home I popped into the TKMaxx in Chesterfield (which involved going all the way around one traffic island in order to be on the correct side of a dual carriageway to get in and doing the same afterwards in order to get back to the other side for heading home). It was worth it - I got two sets of PL cards from We R Memory Keepers and a 6x6 Pebbles paper pad - all for under £10.
My closest TKMaxx is in Giltbrook (near the Ikea) - it never has any decent craft items *sigh*, hence being prepared to drive round in circles on Saturday.
I had planned on calling to see my Mum on the way home but she is getting 'cabin fever' following her hip replacement. I think she was desperate for an excuse to get out and go somewhere. She isn't allowed to sit in a car for too long but luckily we are only 30 minutes away. It was lovely to have my family around ... and as the clock ticked towards evening we decided to order the obligatory Chinese Takeaway, which was also lovely.
Sunday was much quieter, we had to do the usual weekend shop for food and sundries. My OH teaches music in a couple of local primary schools so we always end up hearing cries of 'Mister Hallett' as we shop! Mister Hallett then spent some time ironing whilst I sat 'pretending' to work but as I was feeling tired, and a little like a cold was hunting me

down, in truth I really was not doing anything much.
My MIL and her partner were supposed to be visiting, but road works are affecting their bus services so they postponed their visit for a week. Since I was feeling so tired this was maybe a blessing in disguise.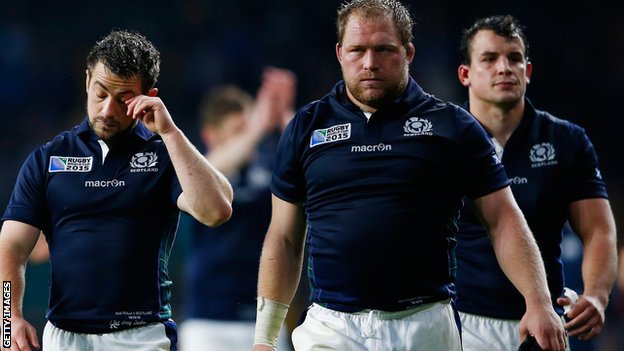 We sadly watched Wales (on Saturday

), Ireland and then (cruellest of all in terms of refereeing decisions) Scotland exit the Rugby world cup. I did eventually sort out what I would be doing with my classes today and put some finishing touches to a LO, but since it was quite dark I will need to photograph it some other time, in better light.
Is it just me or do the evenings seem to have got dark all of a sudden?
I hope you had a fun weekend,
thanks for stopping by to find out about mine,
Louise x